WESTERN CONCOURSE
The spacious Western Concourse provides over 8,000 square feet, perfect for trade shows and large company picnics.
Top Features:
Patio lights line the Western Concourse providing a rich ambiance during evening events.
Ground level access for guests that also eases the set up and tear down of larger events.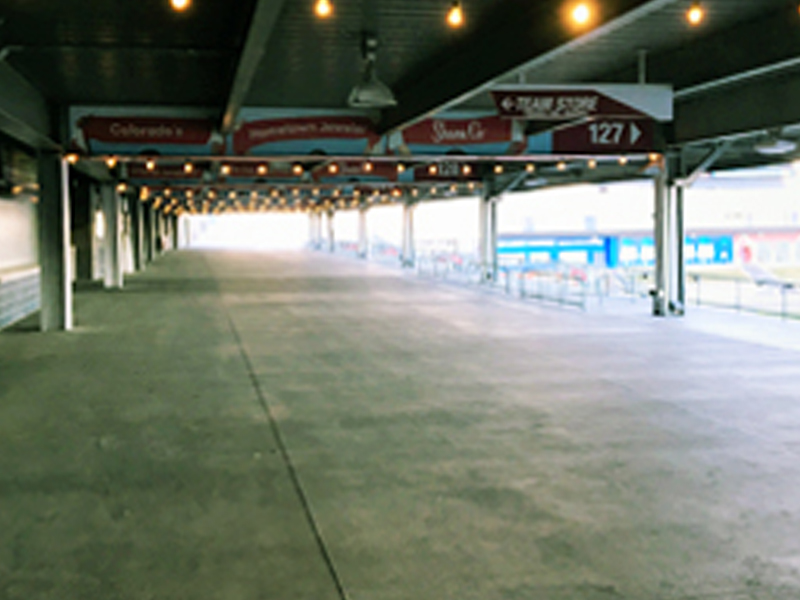 ---
EASTERN CONCOURSE
Over on the Eastern Concourse you get similar space to its counterpart on the west, with a little more of an outdoor feel.
Top Features:
An elevated awning protects your event from the sun while opening it up to the outdoors.
Magnificent western views of the stadium pitch with the Rocky Mountains in the distance.
Stadium sound system, with and open sightline of the Jumbo-Tron.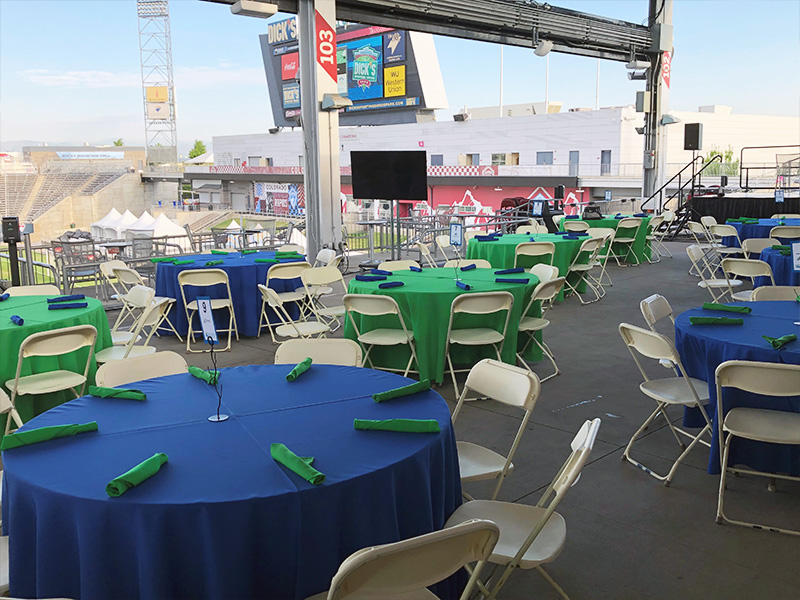 ---
SOUTH CONCOURSE
Looking for the full outdoor experience? The South Concourse is the place to be.
Top Features:
The Party Decks add a covered space to serve food or get patrons out of the sun.
It's the missing link in order to expand your event, whether you're using the West/East Concourses or Dale's Bar.
Provides the perfect view of the entire stadium.